AREAS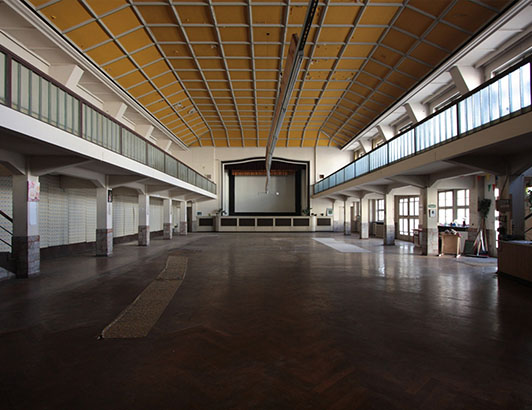 Event Spaces

Ballroom, Small Hall an Gallery Kabinett offer an open structure – regarding its architecture as well as its organizational approach – in order to enable various and spontaneous usages. It serves as a platform for staging art productions and collaborations by Zentralwerk e.V., but can also be rented for cultural and social causes at favorable conditions. Those renting can also use the support and various competences of Zentralwerk e.V. and its network when it comes to organization, implementation, technical support and public relation. Artists and initiatives on site regularly present their projects here and give insights into what's up at Zentralwerk [read more]
Contact
booking(at)zentralwerk.de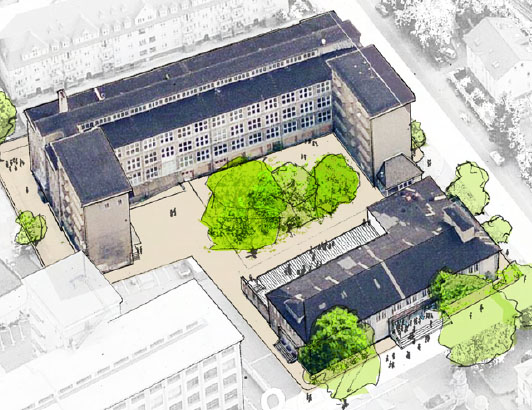 Studios
Zentralwerk offers 4,000 square meters of studios – a lot of space for visual arts, craft, dance, theatre, music and anything else you can think of. Although Zentralwerk is striving for continuity in its tenants constellation, we assume (and also hope) that there will always be some motion. Anyone who is interested in renting studio space in Zentralwerk we kindly ask to fill out and send the questionnaire below.
For available studio spaces go HERE.
Contact:
ateliers(at)zentralwerk.de

Apartment
A warm welcome to ZENTRALWERK! Artists and cultural activists live and work here together in a building with history. In your guest apartment you can become part of this unique community during your stay in Dresden. You live in a cozy apartment in the heart of ZENTRALWERK.
The apartment has 34 square metres and is carefully and fashionably furnished for one to four people. It has a modern bathroom, a fully equipped kitchenette and wifi.
The location is perfect: A small shopping centre is right next door. Pieschen is a residential part of town with nice bars and cafés. The Old Town and Neustadt are just a few minutes by tram or urban rail, both stopping just around the corner. The river Elbe is no more than five minutes away by bike. And the "Saxonian Switzerland", a lovely nature resort for hiking and climbing, is close by.
Contact us with your desired dates, also for longer stays:
gast(at)zentralwerk.de